One of our hugely successful programs is the FREE Parents Bootcamp on Saturday mornings.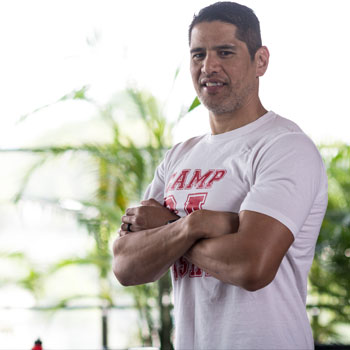 Jaye Puia - Health and Wellness Coach
If you have a child enrolled in the academy you are welcome to come join our growing parent community for a fun and worthwhile workout!
3 Weekly Sessions are at 8am, 9am and 10am - timed perfectly with the childrens' activities so you can drop off the kids and join the session that works for you.
Saturday
Session Times

No. of Sessions
(Term 2)

Term 2
Dates
Cost
Per Term

8:00am
9:00am
10:00am

10

November: 17th, 24th
December: 8th, 15th
- WINTER BREAK -
January: 12th, 19th, 26th
February: 2nd, 9th, 16th

FREE FOR ACADEMY PARENTS!
Our Health and Wellness Coach, Jaye Puia, is a real guru at getting the balance right between making the workouts fun, engaging and demanding - and will make parents of all ages, abilities and fitness levels feel welcome and catered for.
On the back of the bootcamp, Jaye also organises multiple team and individual fitness events throughout the year - so it's the perfect place to fall in love with fitness and the perfect start to your weekend.

Hailing from New Zealand, Coach Jaye has an extensive background with more than 20 years of working in the fitness industry.
To join Jaye's Facebook community or get to know more about his programs click here!