Head Coach, Joy Koh, is currently the highest qualified FIG Coach (Level 3) and FIG Judge (Cat II) in Singapore and is passionate about the development of Gymnastics in Singapore and across Southeast Asia.
Prior to co-founding SWAGA, Joy coached in Australia, China and was an instructor at the prestigious International Gymnastics Camp in USA for Summer 2011, alongside World & Olympic Champions Nastia Liukin, Paul Hamm and Danell Leyva.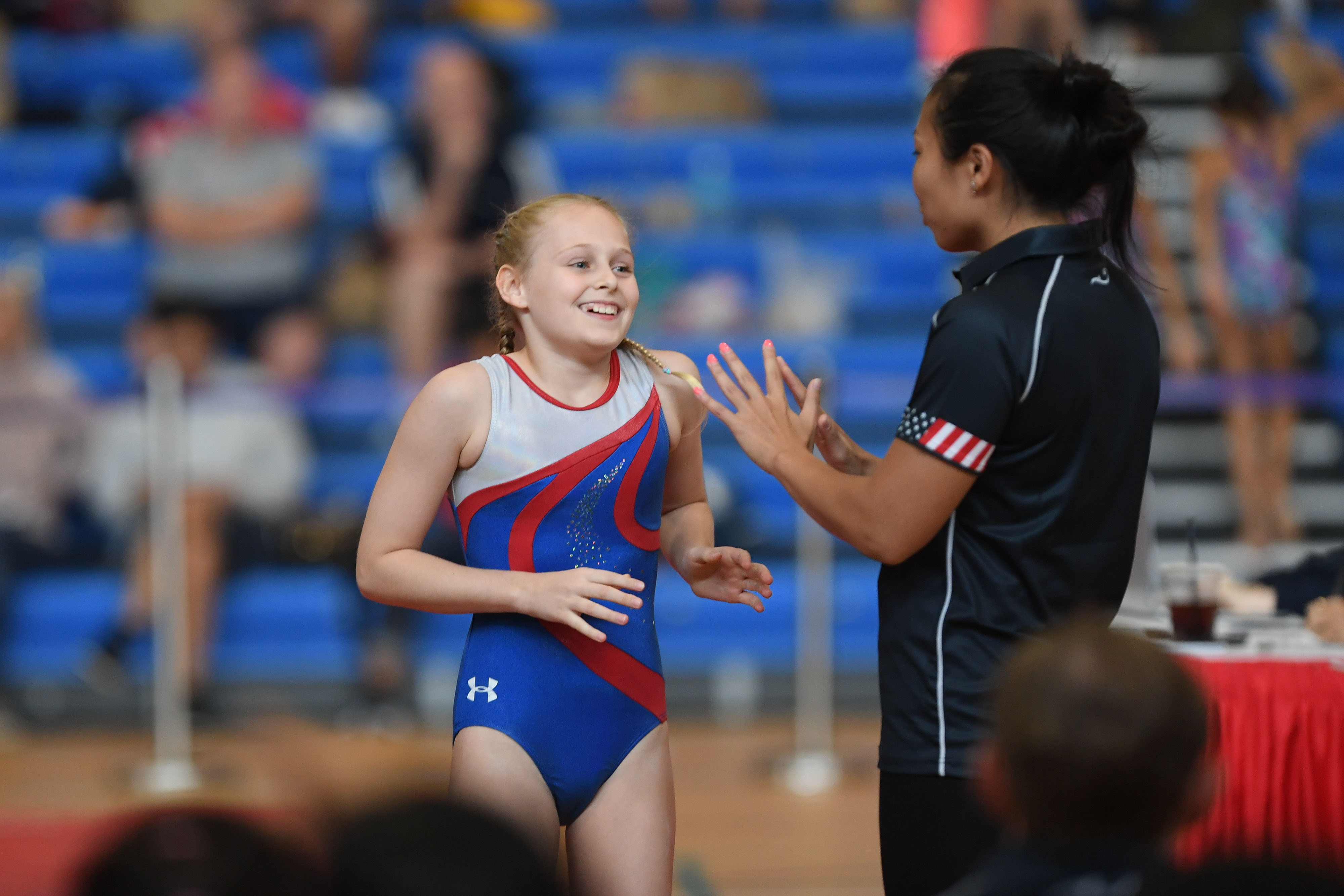 Joy has also been an International Federation of Gymnastics (FIG) accredited International Judge for Singapore since 2003. She has judged at the Southeast Asian Games (2003 Hanoi, 2007 Korat, 2011 Palembang, 2015 Singapore), Commonwealth Games (2014 Glasgow), Asian Games (2006 Qatar, 2010 Guangzhou, 2014 Jakarta), World Cup (2007 Shanghai, 2013 Anadia), and World Championships (2011 Tokyo, 2013 Antwerp, 2014 Nanning).
She served on the committee of Singapore Gymnastics and holds coaching and judging workshops for the National Sports Association as well.
Joy believes in lifelong continual learning and also holds trainer certifications in Crossfit (Level 1), Crossfit Gymnastics (Level 1), and Yoga Alliance (200hr).